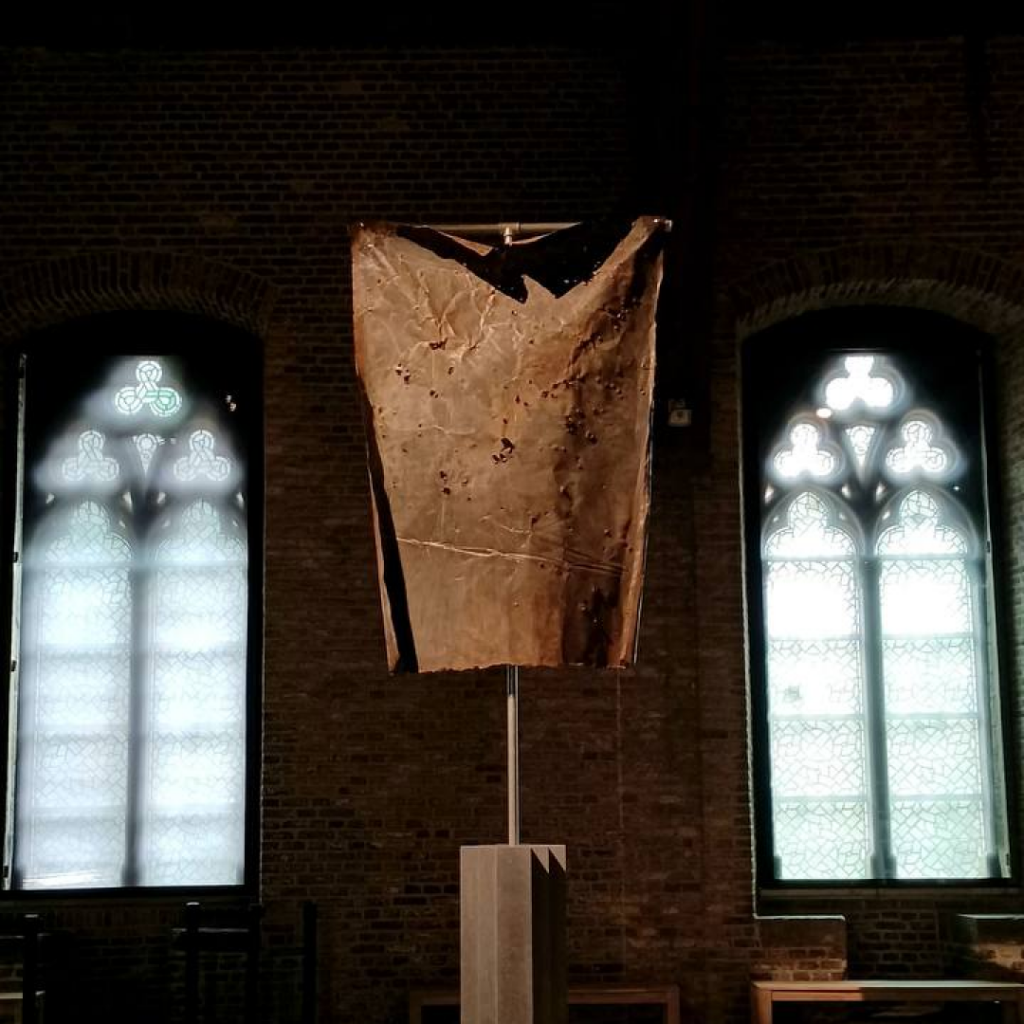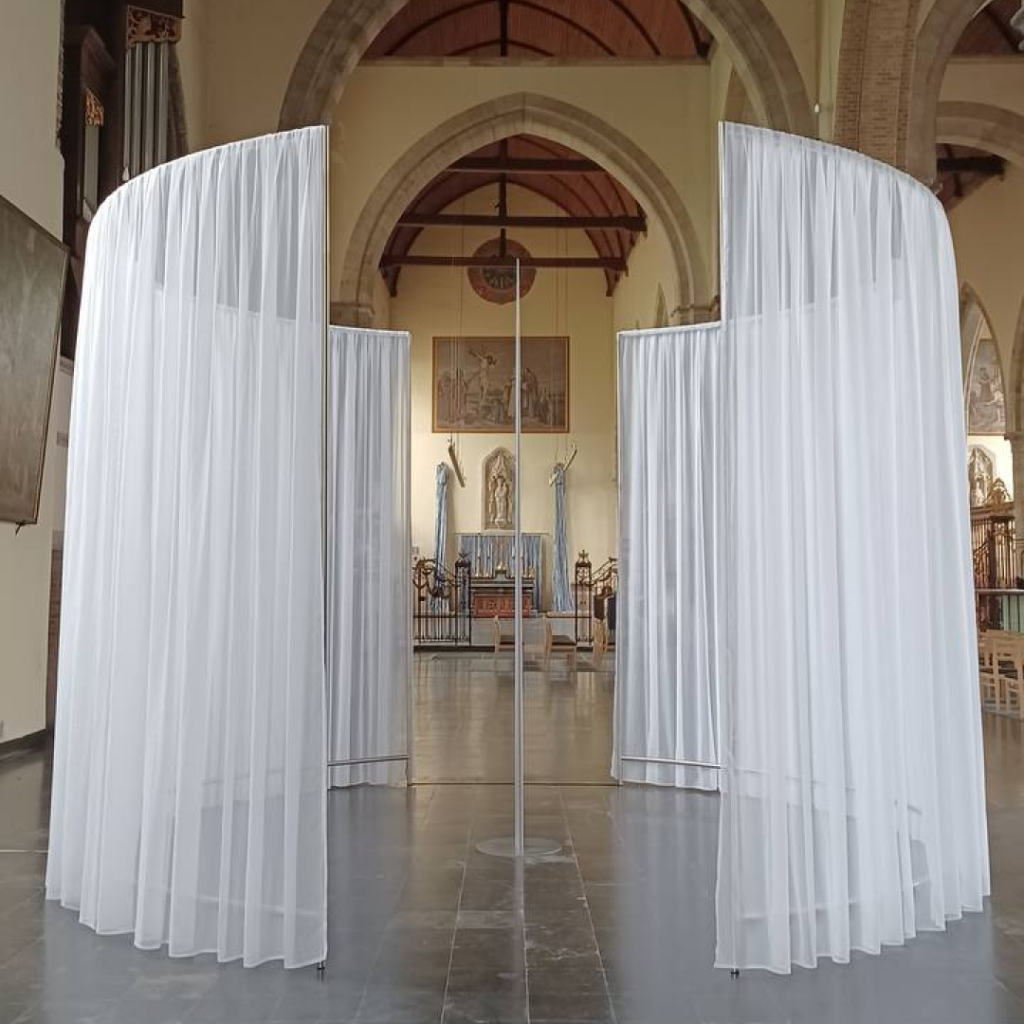 Two works by Nikita Kadan are exhibited in Flanders Fields Museum and in St. Peter's Church in Ypres (Ieper in Dutch). They were created in frames of Kadan's residency in the museum and are connecting the history of Ypres (which was the site where chemical weapons were used for the first time in the First World War) and Kyiv region (where the trances of Russin war against Ukraine are visible on an everyday basis).
Nikita Kadan could not leave Ukraine to be present at the opening on the 1st of July 2023 and was present online. The works have been produced remotely between Kyiv, Irpin, Vienna and Ypres with curatorial and managerial support of «Asortymentna kimnata». The visual work «The Veil of Irpin» was eventually realized by Ypres artist Palieter Hillewaere with the help of Lisa Guerra, Bea Callemeyn, and other Ypres crafts(wo)men. The sound work «Tryvoha» was produced in collaboration with Roman Grygoriv and Illia Razumeiko, musicians Lena Bielkina (mezzo-soprano) and Ihor Zavhorodnyi (violin), and sound engineer Anton Vertipolokh.
«The Veil of Irpin & Tryvoha» was possible due to cooperation and support of Flanders Fields Museum, Galerie Transit (Mechelen),  Albertinum — Staatliche Kunstsammlungen Dresden and Asortymentna Kimnata (Ivano-Frankivsk).
The Veil of Irpin
In the heart of the permanent gallery of Flanders Fields Museum, Nikita Kadan presents a sculpture with a strong visual and political impact. In this installation, Kadan uses rubble and twisted sheets of metal from Iripin, which is close to Kyiv. The result is an immobile metal flag suspended from a massive cross set on a stone pedestal. The whole forms a memorial where past and present are interchangeable.
1 July-31 December 2023

In Flanders Fields Museum
Tryvoha (the Sirens and the Mast)
This circular sound installation is located in St. Peter's Church. It looks light and accessible, but appearances are deceptive. Inside the installation, sirens wail, sharp and insistent. The soundscape of the lasting war contrasts sharply with the sacred silence of the church.
1 July-31 August 2023

St. Peter's Church (Rijselstraat), Ieper