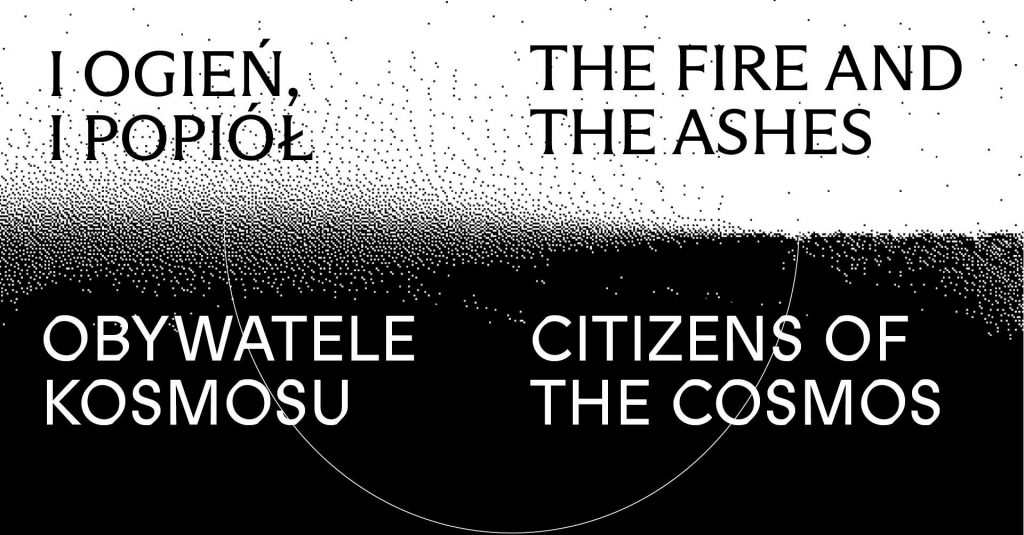 The Fire and the Ashes is the first solo exhibition in Poland by a contemporary Ukrainian artist and cultural activist Nikita Kadan. In addition to a selection of installations, photographs, drawings and sculptures from the last few years, we will see new works that directly address the war in Ukraine, which has been ongoing since 2014. Muzeum Sztuki in Łódź, with its iconic Neoplastic Room, will also become a space where the complex history of avant-garde art, which often transcends clear-cut national identities, will be revisited.
The main theme taken up by Kadan is the history of Ukraine in its social, political and, above all, artistic dimensions. The artist draws on the history of the Ukrainian avant-garde to explore the political paradoxes of the past. In his work, he uses both the concrete evidence of archival sources and his poetic imagination. With their help, he reconstructs the biographies of Ukrainian avant-garde artists and 20th-century monuments. He also draws upon elements of architecture and interior design familiar to those living in the former Eastern Bloc countries. A chest of drawers with a glass display case or ornamental window bars become, in Kadan's work, the starting point for a story about how the everyday and the private merge with politics and history.
Nikita Kadan's works are museum exhibits, material evidence showing reflections of the past in current events. In the exhibition, we will see both distant echoes of the 1905 Revolution and images of the ongoing war. The unique reconstruction of El Lissitzky's Cabinet of Abstraction, left over from the Avant-Garde Museum exhibition, will be filled with paintings of Kiev destroyed by bombing and a selection of works from the Muzeum's collection. Meanwhile, in the Neoplastic Room, bullet-shattered stained-glass windows will recall the events that took place in 2014 in the Donetsk region.
The title of the exhibition refers to the words of French socialist Jean Jaurès: Take from the altars of the past the fire – not the ashes…. Nikita Kadan, in addition to the revolutionary energy of 'fire', is equally interested in the 'ashes of history' and how we critically work with the past.
In addition to the works of Nikita Kadan, the exhibition will feature works by the following artists from the collection of the Muzeum Sztuki in Łódź: Theo van Doesburg, Jean Hélion, Bolesław Utkin, Henryk Stażewski, Władysław Strzemiński, Samuel Szczekacz, Magrit Reich-Sielska Marek Włodarski, Georges Vantongerloo.
The Fire and the Ashes is presented on one floor with the group exhibition Citizens of the Cosmos. Anton Vidokle with Veronika Hapchenko, Fedir Tetyanych and the Collection of the International Cosmist Institute. We suggest visiting them together. Both projects open with a presentation of sketches and assemblages by Ukrainian artist Fedir Tetianych.


Learn more about the exhibitions:
The Fire and the Ashes
https://msl.org.pl/the-fire-and-the-ashes-nikita-kadan/
Partners: Asortmentna Kimnata, CCA Berlin