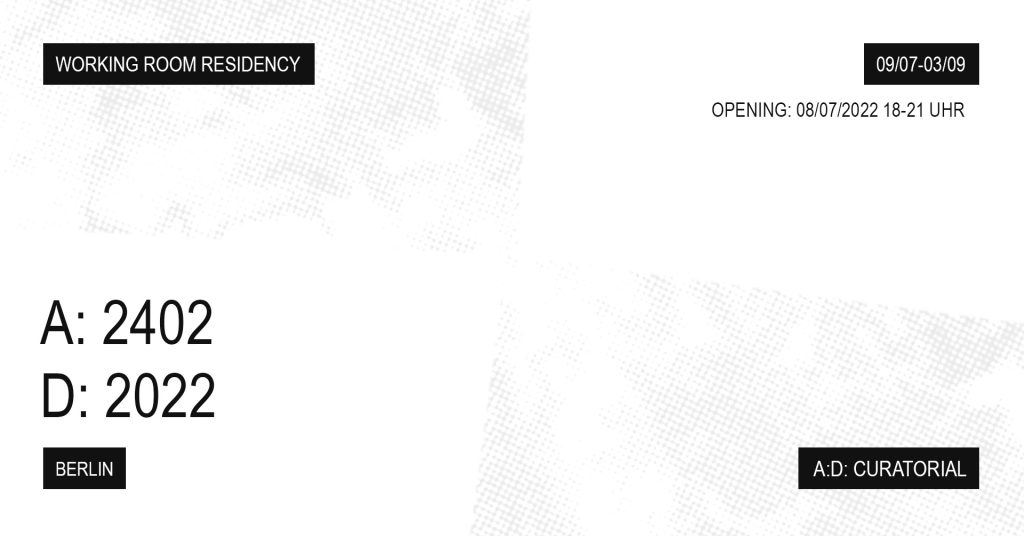 As a result of Russia's ongoing, full-scale military invasion of Ukraine, the team of the Asortymentna kimnata gallery and project space diligently launched a program to evacuate and preserve works from self-organized spaces and workshops of local artists forced to flee their cities. Together with Kyiv-based artist and curator Lesia Khomenko, they established Working Room in Ivano-Frankivsk, a residency space and working laboratory for displaced artists. The residency aims to facilitate and support the production of works that bear witness to the violence of occupation.
Concurrently, works produced in the context of the Working Room residency will be exhibited at A:D: Curatorial, including he series by Katya Aliinyk, Eugen Arlov, Katya Buchatska, Ola Yeriemieieva, Daniil Galkin, Nikita Kadan, Zhanna Kadyrova, Lesia Khomenko (curator) in collaboration with Mikolaj Chylak, Yasia Khomenko, Sasha Kurmaz, Maria Leonenko, Yarema Malashchuk, Oleksii Sai, Eugen Samborskyi, Oleksandr Surovtsov and Leo Trotsenko.


"In a time of physical destruction, we will physically create. Culture and art are important at all times; I have already tested this during the Revolution of Dignity. This is not a matter of necessity; it has nothing to do with survival; but it is very important at the diplomatic and geopolitical levels" – said Lesia Khomenko.
For more information, contact CCA Berlin at info@cca.berlin and/or A:D: Curatorial at mariaisserlis@gmail.com In cooperation with Goethe-Institut and with support of Museums for Ukraine.